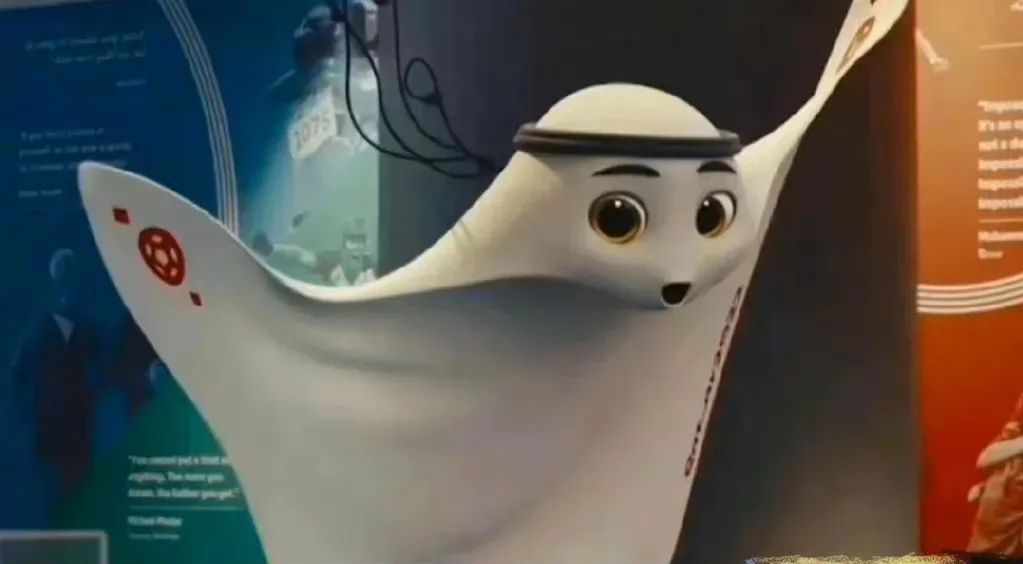 The Qatari "little prince" who was out of the circle responded! Does he know he is so popular in China?
At the World Cup opener, a young Qatari fan went viral on Chinese social media. Netizens called him "The Little Prince", and his exaggerated expressions and movements even collided with the World Cup mascot Raib.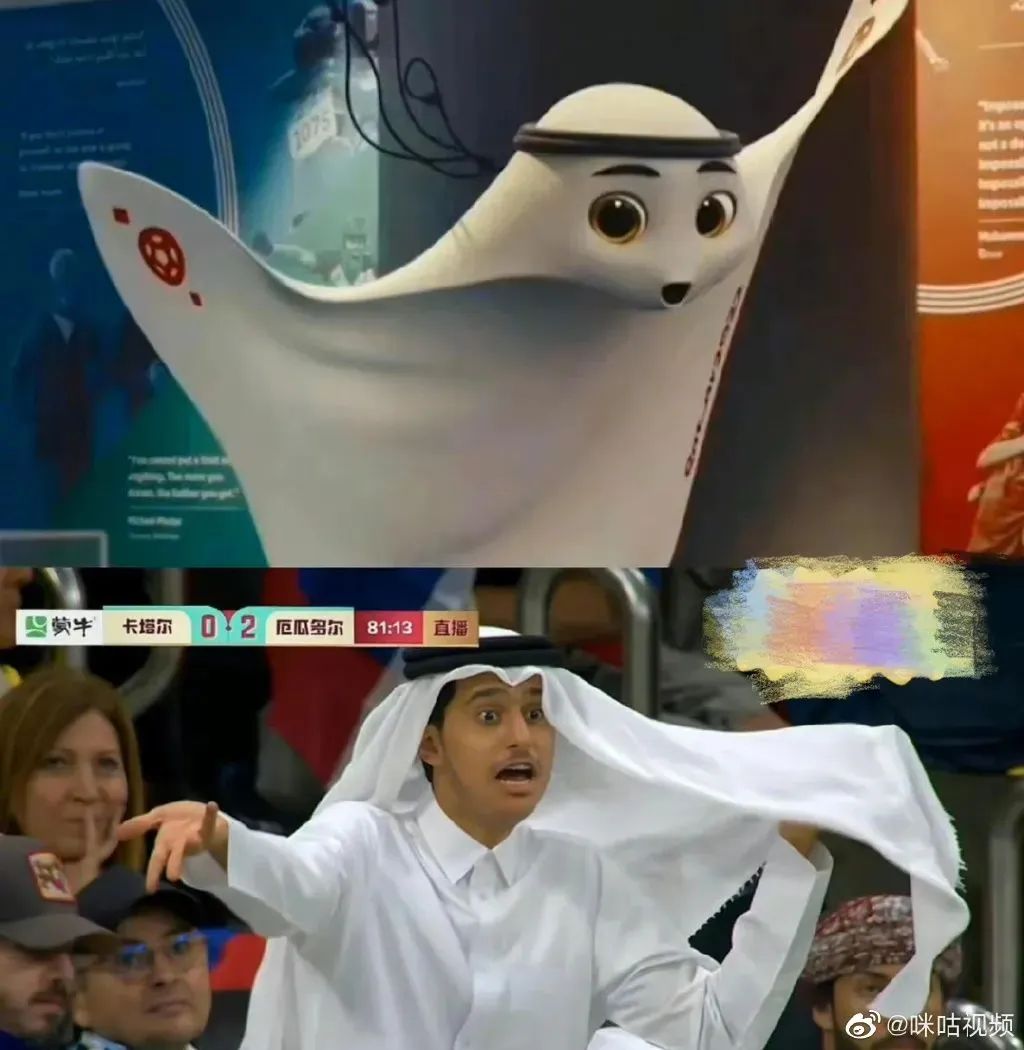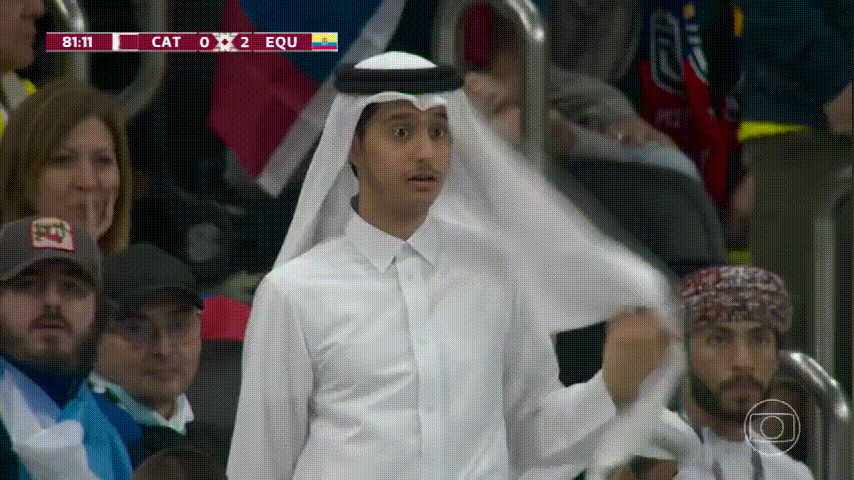 Subsequently, his various memes circulated on the domestic network and were ridiculed by Chinese netizens as the same style of "wonton skin".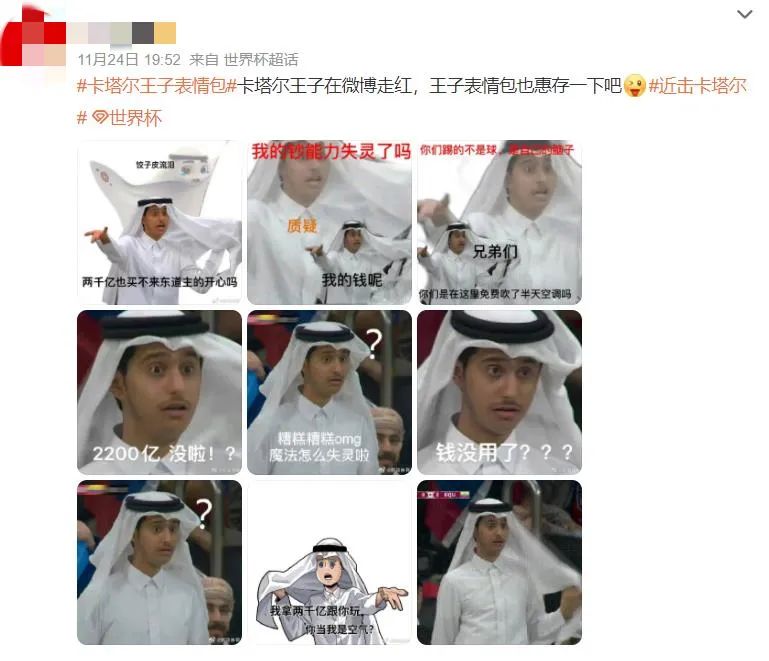 Just recently, netizens @Arabik contacted the young "prince", and he specially recorded a video for everyone to express his gratitude.
21st Century English Newspaper
support3625
He said in the video:
Hello everyone, this video is prepared by me for my Chinese friends

I would like to say thank you

Thank you guys for these wonderful comments and videos

for all of your beautiful comments and

all of your beautiful videos

I've seen it all

thank you so much
and you can come and you're more welcome to Qatar

you can experience and watch this amazing event

the World Cup

Thank you so much. I wish you all the best.
In an interview with CCTV, the "little prince" also learned Chinese
Hello guys, have you eaten?

If not, go home for some food

If you didn't eat, please eat.

I love you friends in China,

Welcome to Qatar~
If Qatar's "little prince" bumped into the face of Raib quite similarly, then the "bumping face" found by netizens next is more similar.
In the match between Cameroon and Switzerland on the 24th, some netizens were surprised to find that the No. 20 player of the Cameroon team, Mbeumo resembled NBA star LeBron James. Then netizens sent the photo to the Twitter self-media @LakeShowYo, who tweeted humorous text:
That's why LeBron missed the last five games.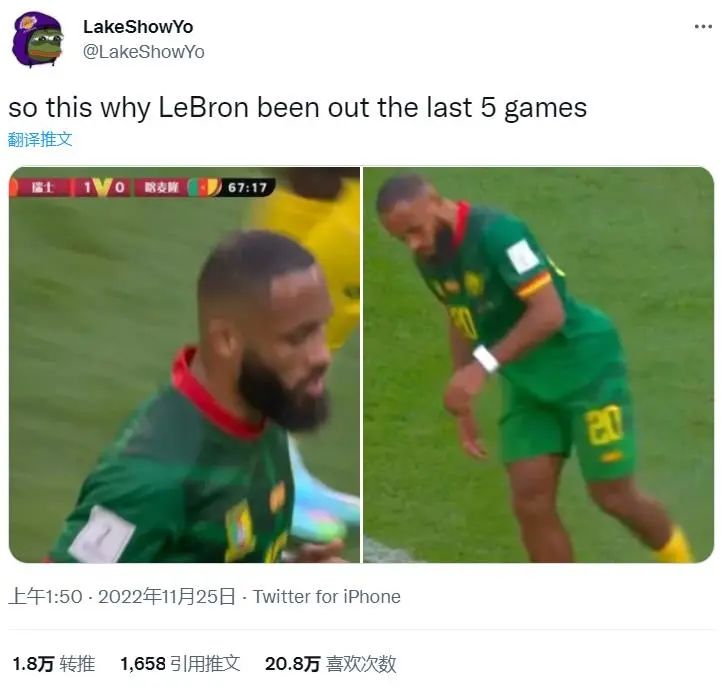 Previously, James missed several games of the Lakers due to injury, and @LakeShowYo apparently "hinted" that James was busy going to the World Cup. After several retweets, James himself saw the post, commenting on social media platforms: "We just mean that I have work elsewhere." (Spread hands + laugh and cry)"
LeBron James has been sidelined for two weeks with a groin strain. Or has he? No, James hasn't traded in his sneakers for cleats. The LeBron lookalike was actually Bryan Mbeumo, a forward on the Cameroon national team. Mbeumo's photo was posted on social media by @LakeShowYo and got the attention of James himself.
Notes: lookalike means "someone who looks like someone." Synonyms also include spitting image of SB. To say that two people look alike, you can also say that as alike as two peas in a pod, which means that they are carved out like a mold.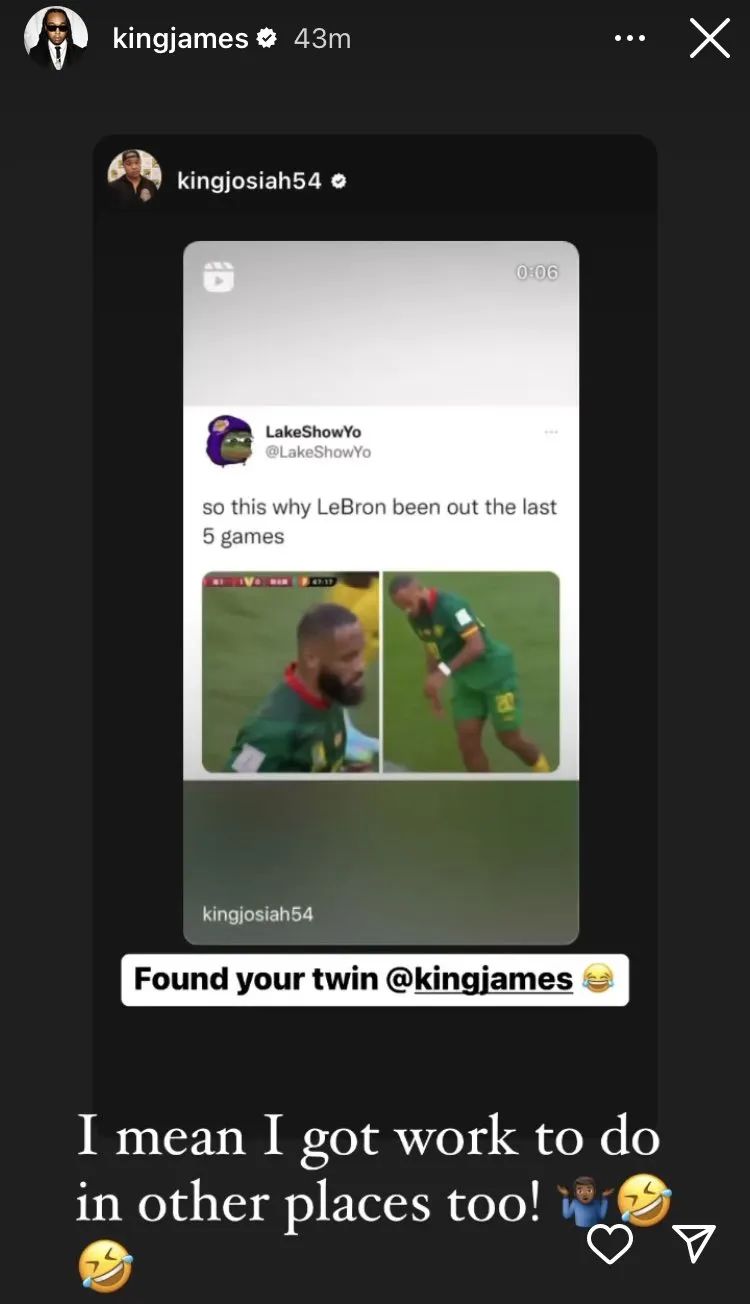 Does everyone look like it?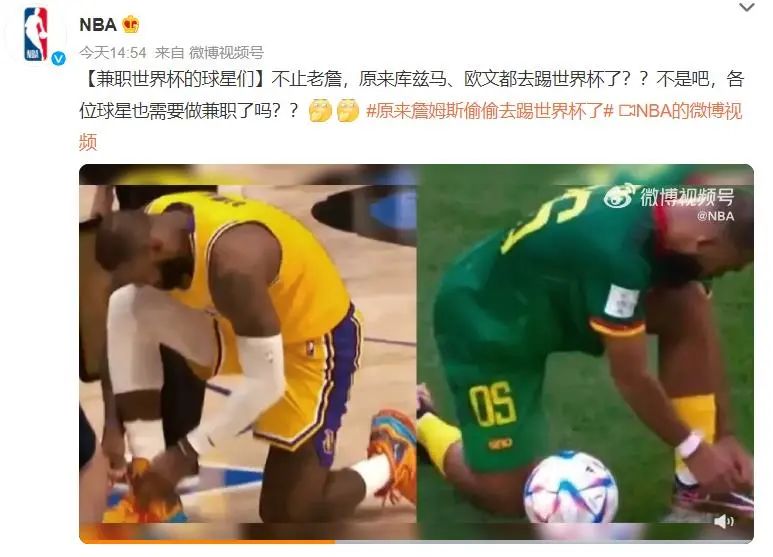 Coincidentally, some netizens found that another NBA player, James' former teammate Kuzma, also "appeared" in the World Cup – Brazil's Richarlison. Watching the lively Kuzma forward, he also @ a handful of James, obviously ready to compete together on the green field.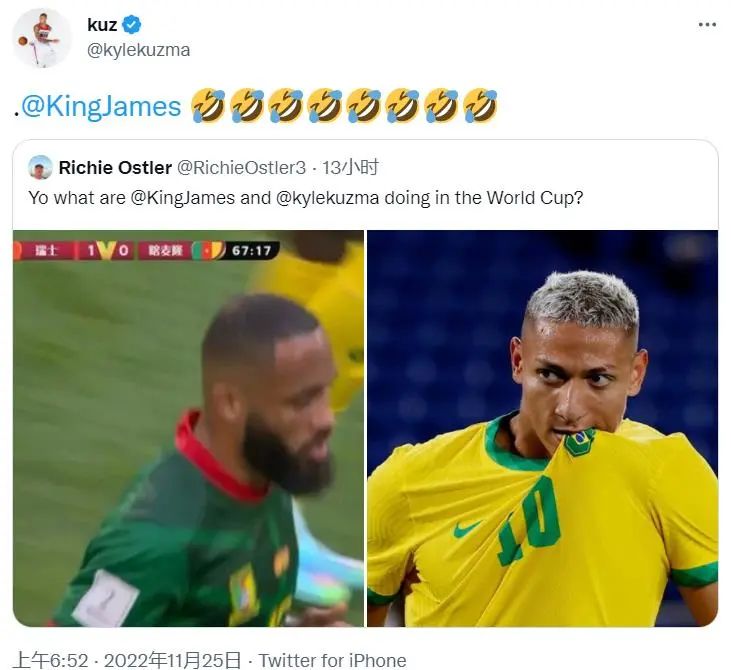 As for Kuzma's portrait like Richarlison, everyone also comes to judge and judge?