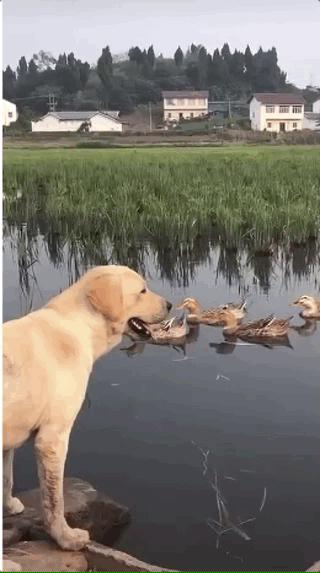 Labra pigs work every day in the farm, but in order to secretly eat the whole village… Villager: Blocked!
Hi everyone, I'm Sugar Prickly Pear.
In other words, if dogs can live in the countryside, they can simply be happy.
Shovel officer @Labrador Mangzi The dog "Mangzi" at home lives a happy life like a plum in the village, and the dog cries when he sees it, and the shovel officer is envious when he sees it.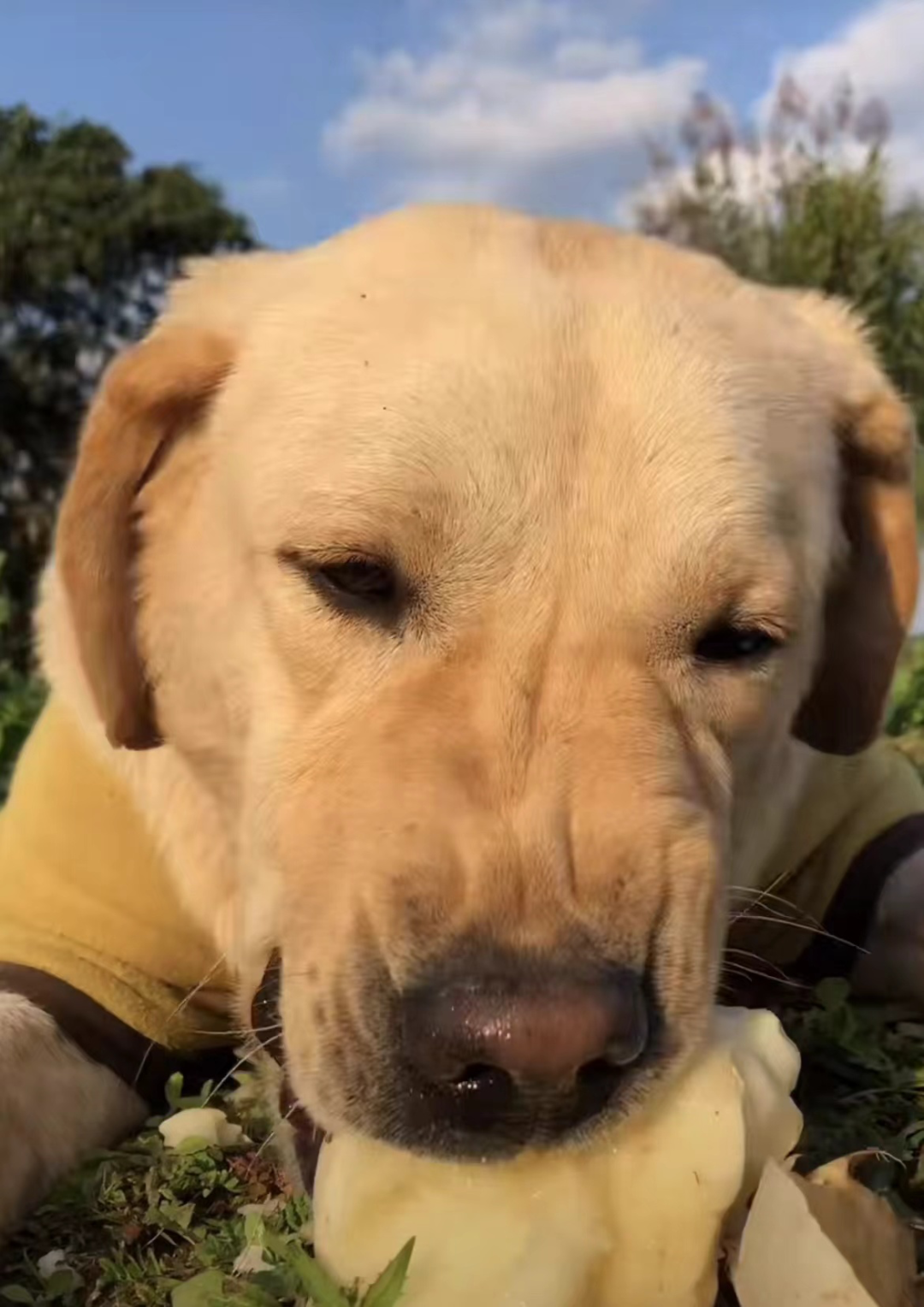 Every day when this goods are hungry, they go to the field to gouge sweet potatoes;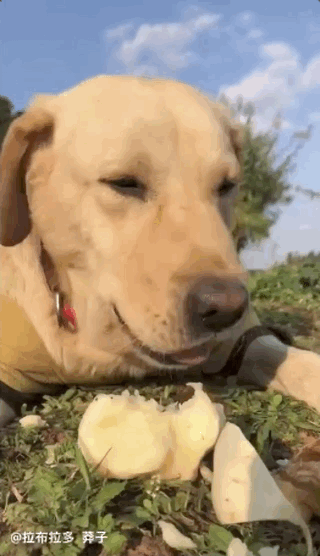 When thirsty, gnaw sugar cane;
When the meat is hungry, go to the rice field to catch a fish to replenish it;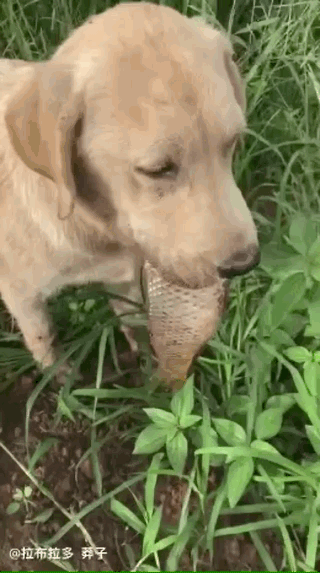 It can be said that before we see the agricultural products of each season, we have not yet seen them in the vegetable market, and the mangzi have already eaten a full round in the village.
All the shovel officials cried with envy, their own young masters and princesses were hungry for big bones, but they did not let go of all kinds of vegetables and fruits.
Looking at the proficiency of digging sweet potatoes, you know that it must be a veteran of stealing vegetables.
In fact, the owner did not expect that Mangzi would become a well-known foodie in the village at first, because not long after he was born and returned home, he was in poor health and had a serious illness.
It got small, and the doctor told the owner that the dog was too small to carry it or not by luck.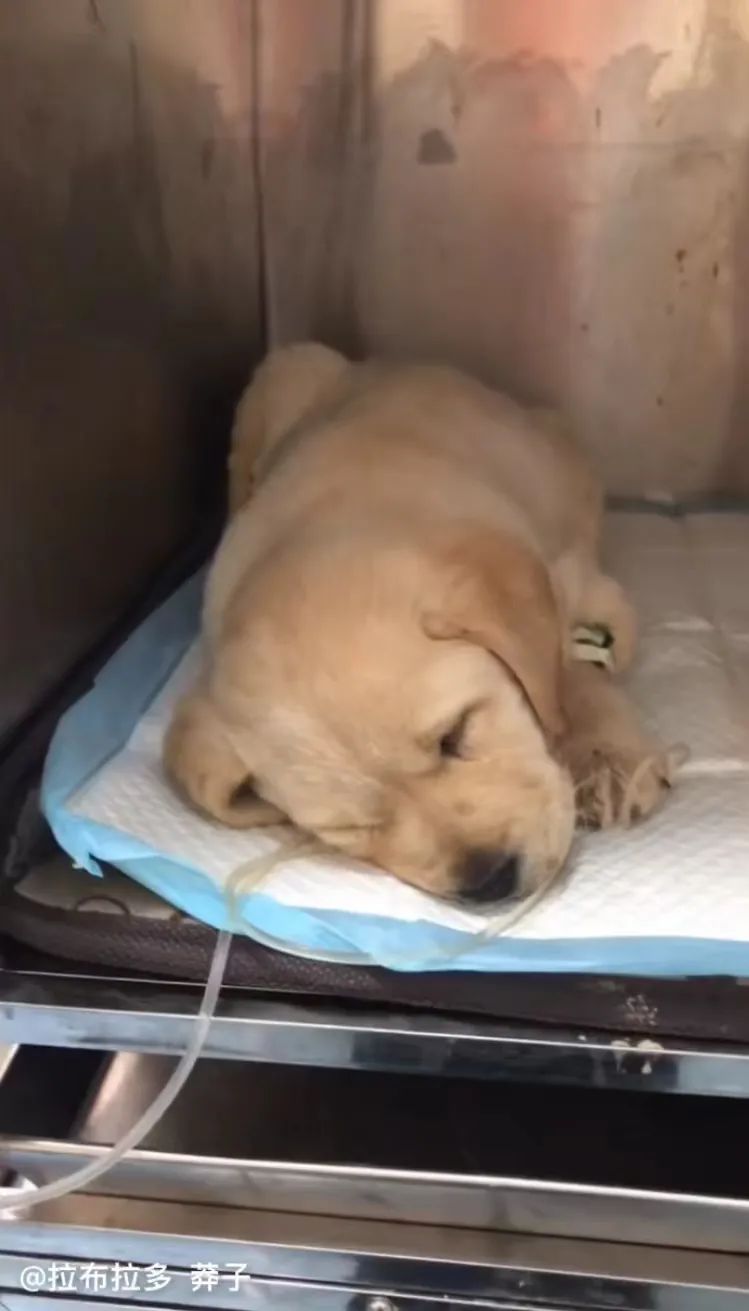 Mangzi had to be hospitalized at a young age, dripping water every day, relying on energy liquid for 10 hours a day to maintain his life.
After 5 days of infusion, the doctor still saw no hope and stopped treating Mangzi.
Who knows… After the owner brought it back from the dying, the little one actually came to life and his spirit became better and better.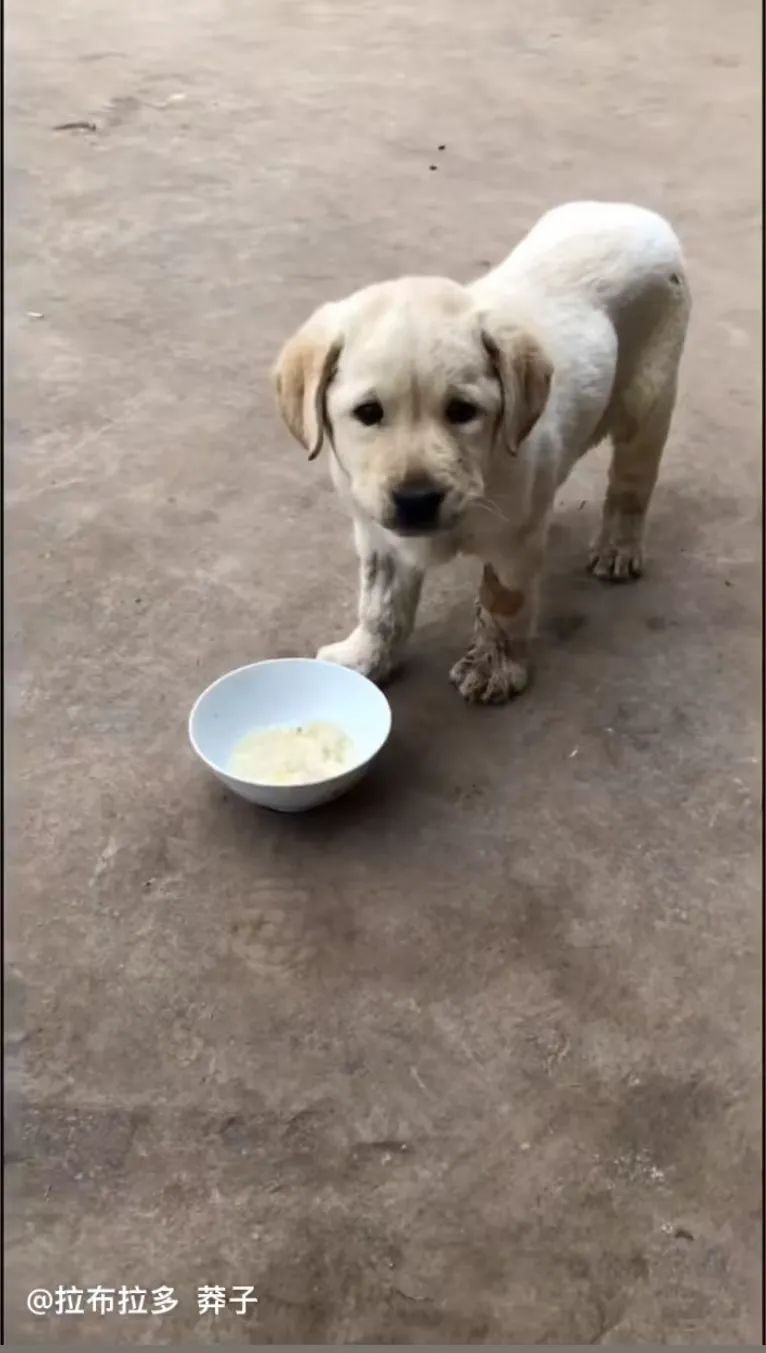 He didn't expect that after the dog was healthy, he would be able to eat more and more, which made this not rich family even worse.
Just over a month old, it can eat three pots of chicken rice mixed with beef liver every day, but in a month, its weight soared from 9 pounds to 20 pounds.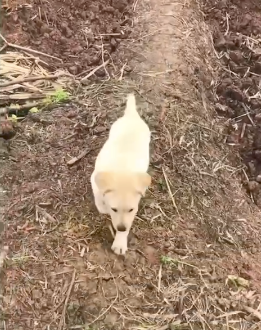 Perhaps because he had a serious illness, Mangzi knew that his master had a lifelong friendship with him.
After recovering his health, every time he watched the owner go to work in the field, he followed it upside down, and sometimes helped the shovel officer with a sickle.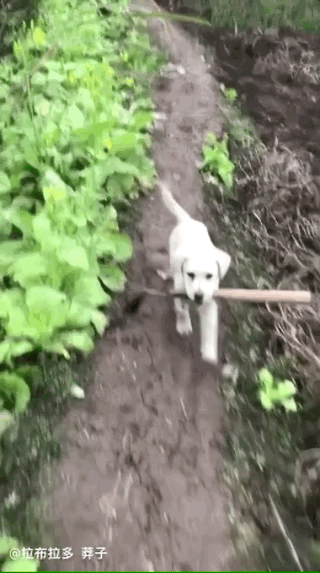 The owner was happy in his heart, he finally did not have to do farm work alone, and this dog must not be a capable general after training!
Who knows, everything is just appearances.
Because Mangzi and he work for only one purpose: to eat, to eat non-stop!
Seeing the owner pulling the turnip, it also went to help.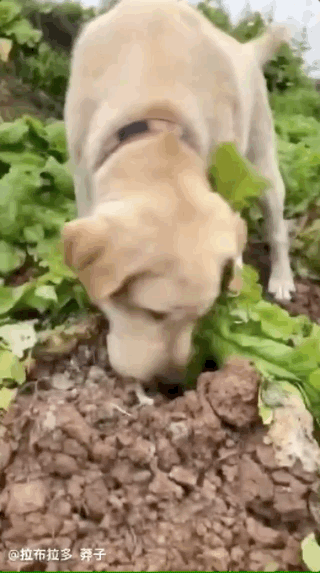 Plucking and plucking, the mangzi smelled fresh and gnawed it."Hmm… Only when you are full will you have the strength to eat the next one! "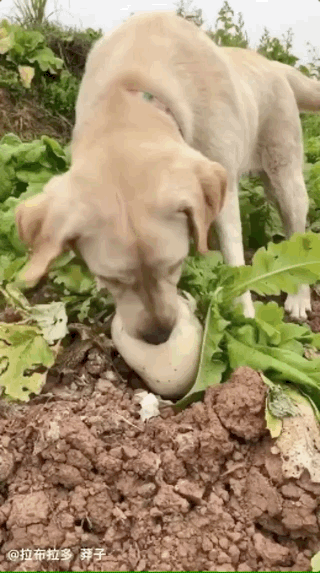 When the autumn harvest came, the host family happily dug up the sweet potatoes and piled them together.
Mangzi was even happier, and they were busy on the side, and he lay on his stomach in front of a pile of sweet potatoes and nibbled on it.
If you see a few tooth marks on sweet potatoes in the vegetable market, don't doubt it, it may be left by the reckless man.

Over time, Mang Zi became a food expert, not only eating freshly dug out of the ground, but also knowing the correct way to eat each delicacy.
Like what… To eat watermelon, peel first;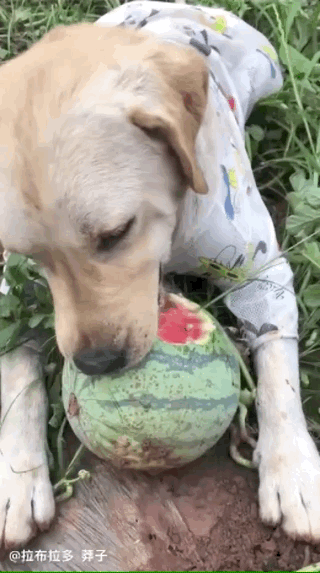 I haven't chewed 300 pounds of watermelon, and I can't reach such a spitting speed.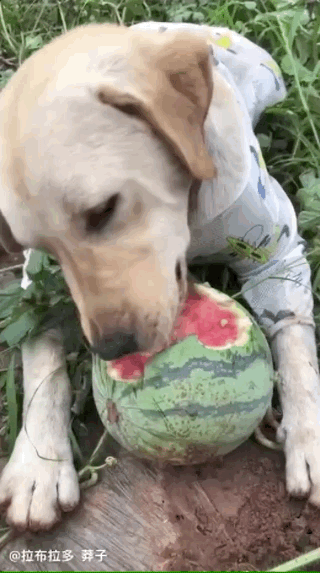 Eating sugar cane will start biting from the sweetest place at the bottom;
The key is that it will also spit.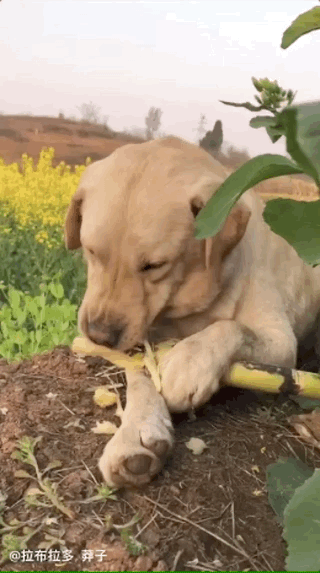 The pumpkin that can enter the eyes of the reckless must be large, and this pumpkin is guaranteed to be sweet.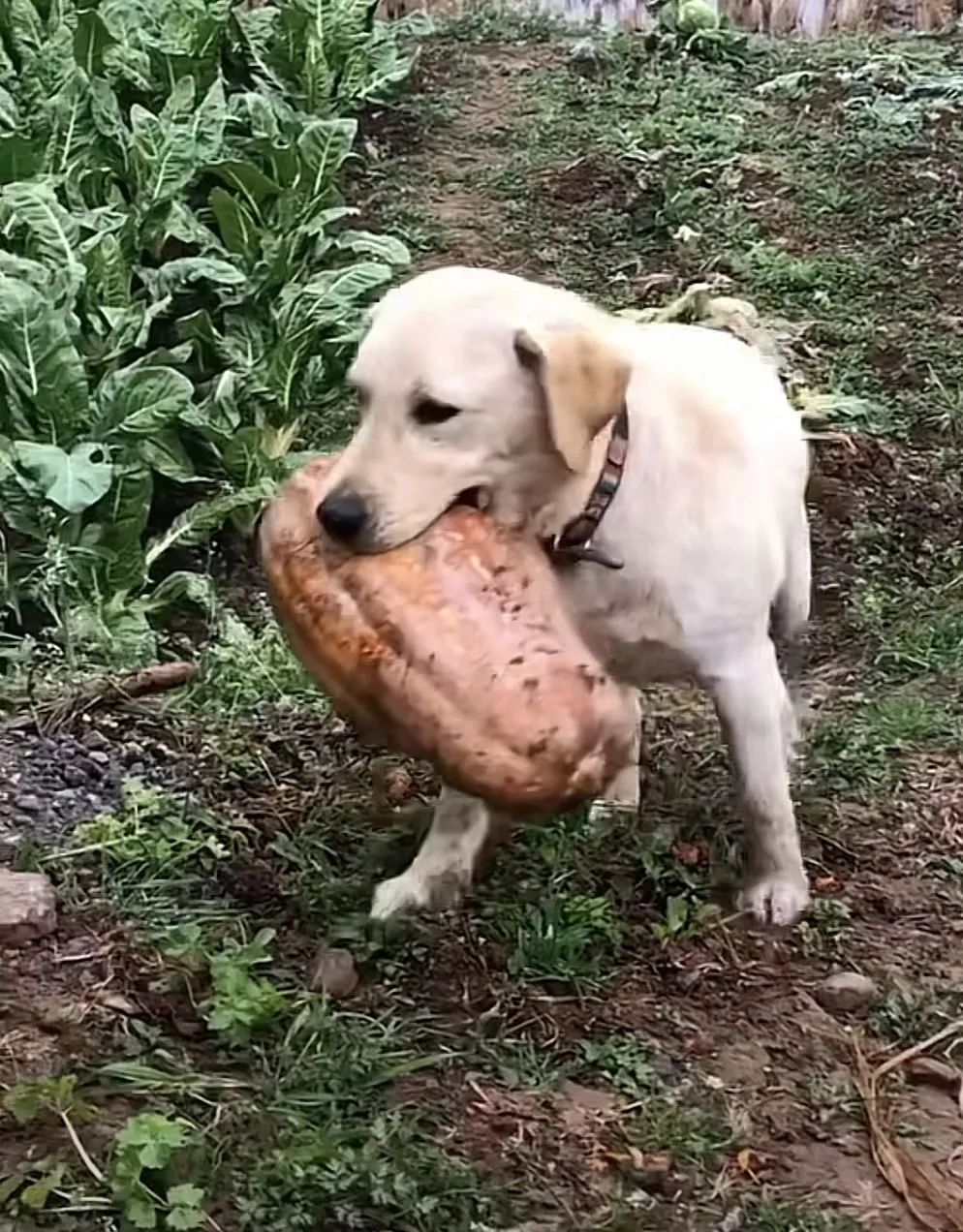 Many people know that dogs are red-green color blind, but…
Mangzi can accurately find the reddest and juiciest tomatoes.
It is rumored that the dog will go to find herbs to eat when he is sick, and the mangzi will too.
Once, when its feet were lame, it went to eat knotweed next to the house, a medicinal herb that not only reduces moisture and yellowing, but also disperses stasis and relieves pain.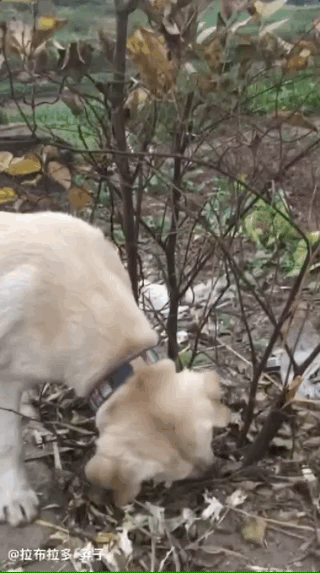 Let's just say that eating yourself as a dog of a plant expert, I'm afraid there is only one mangzi!
But don't think that the mangzi loves to eat so much, just take care of himself, after it is full, it will bring something delicious for the owner.
On this day, the owner saw that it was far behind him, only to find that it had gone to chop sugar cane.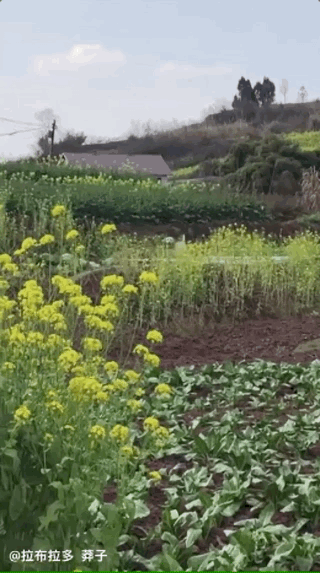 The mangzi was holding a long sugar cane and ran towards the owner with a fart.
Walking up to the owner, it was generously given to the owner.
Watching the owner pick vegetables, he will also help pick some eggplants and then take the small basket home."Yes, there are three fresh places to eat tonight!"
It will also help carry the cabbage, in order not to tire yourself, it will put the dish on the slope, and when the dish rolls down by itself, it will pick it up again, saving time and effort!
The chickens, ducks and geese in the village, it will also obediently get along with them.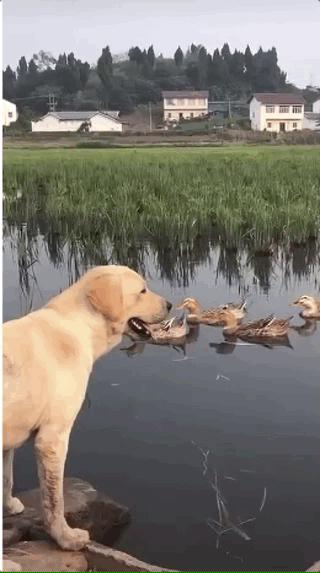 Although Mangzi loves to eat, it is also the owner's warmest hairy child.
It is said that the life of the reckless is the ceiling of the dog, and it is also the way we dream of lying flat.
I really hope that Mangzi can always live freely like this, and all dogs can be so happy!