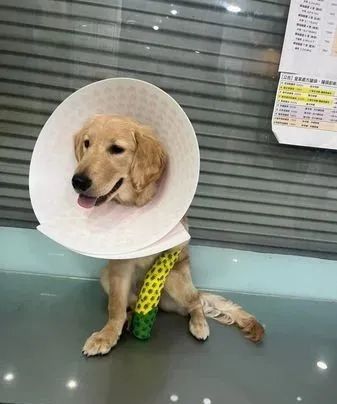 The boyfriend is on a business trip, the dog is alone with the owner, and the excitement is so exciting that the tail is shaken and broken: the nasty person is finally gone haha
Hi, I'm Little Soft Persimmon.
Although it is pitiful to repair the dog hook injury, sometimes it is really funny.

@Ms. Chen from Liuzhou, Guangxi Province raised a bichon named "cabbage", and they have been with each other for four or five years, and their relationship is very good.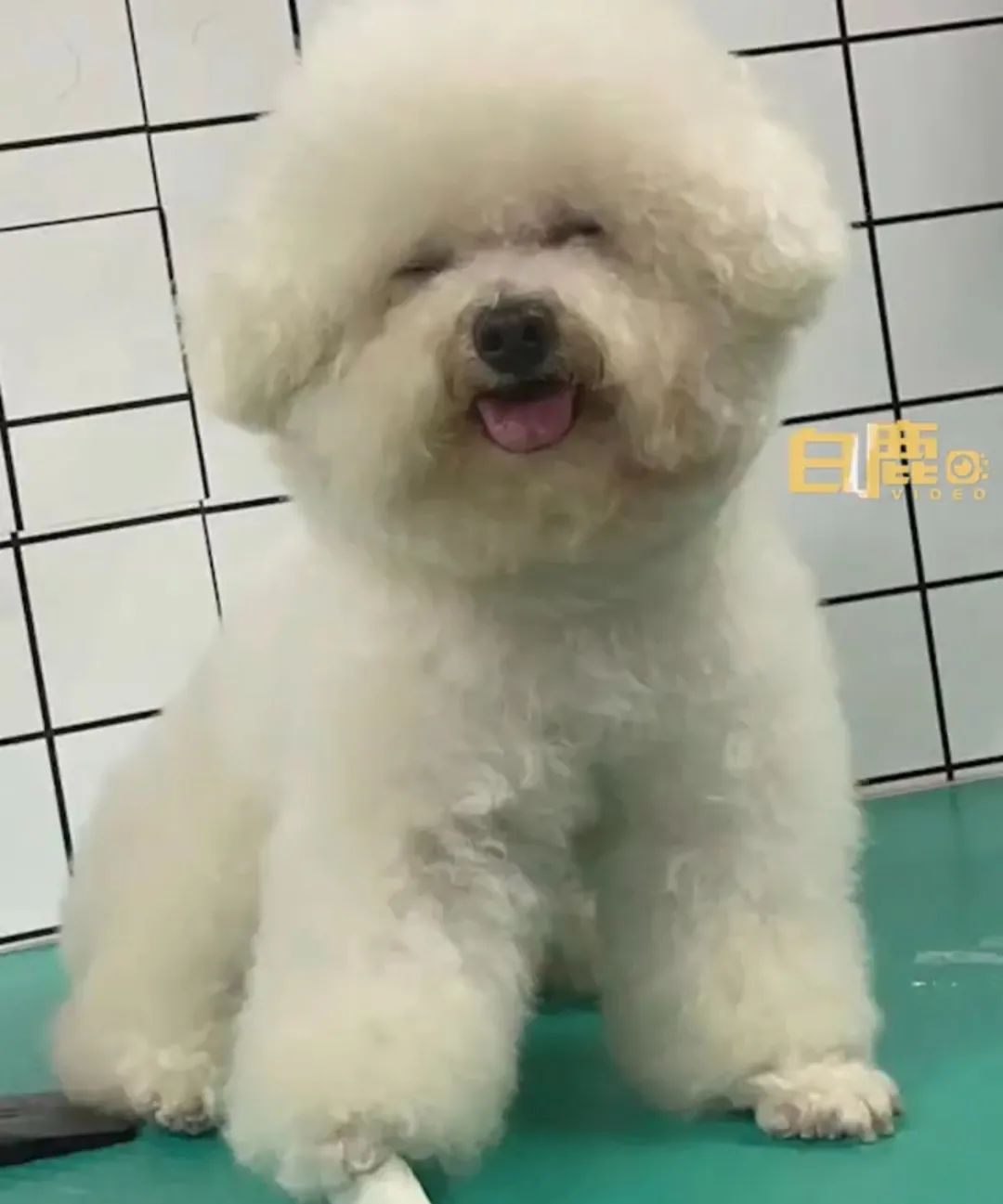 Until some time ago, Ms. Chen fell in love.
Perhaps worried that the man who suddenly appeared in front of him would take away the owner's love for him, Cabbage disliked this boyfriend very much.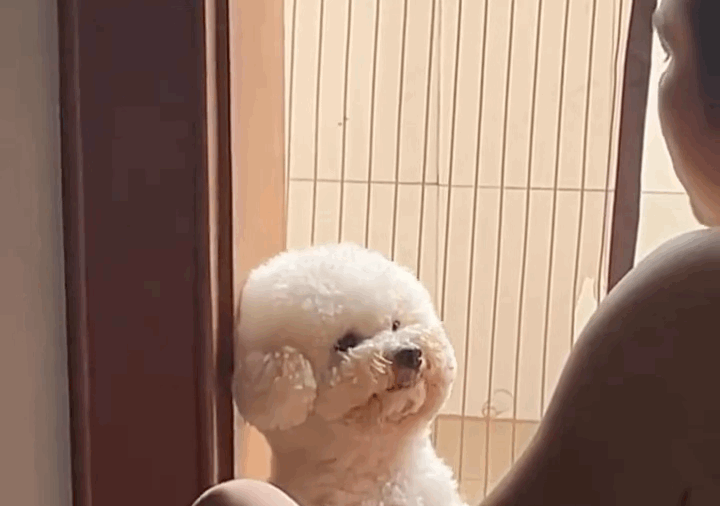 It didn't even want to look at the other party squarely, and always glared at him with slanted eyes, and looked like he was puffing:
"Oppose this affair, Wang!"
Once when her boyfriend was on a business trip, Cabbage thought that he had finally survived his "love rival", and he was so excited that he could get along with Ms. Chen alone, and he wagged his tail madly to show favor…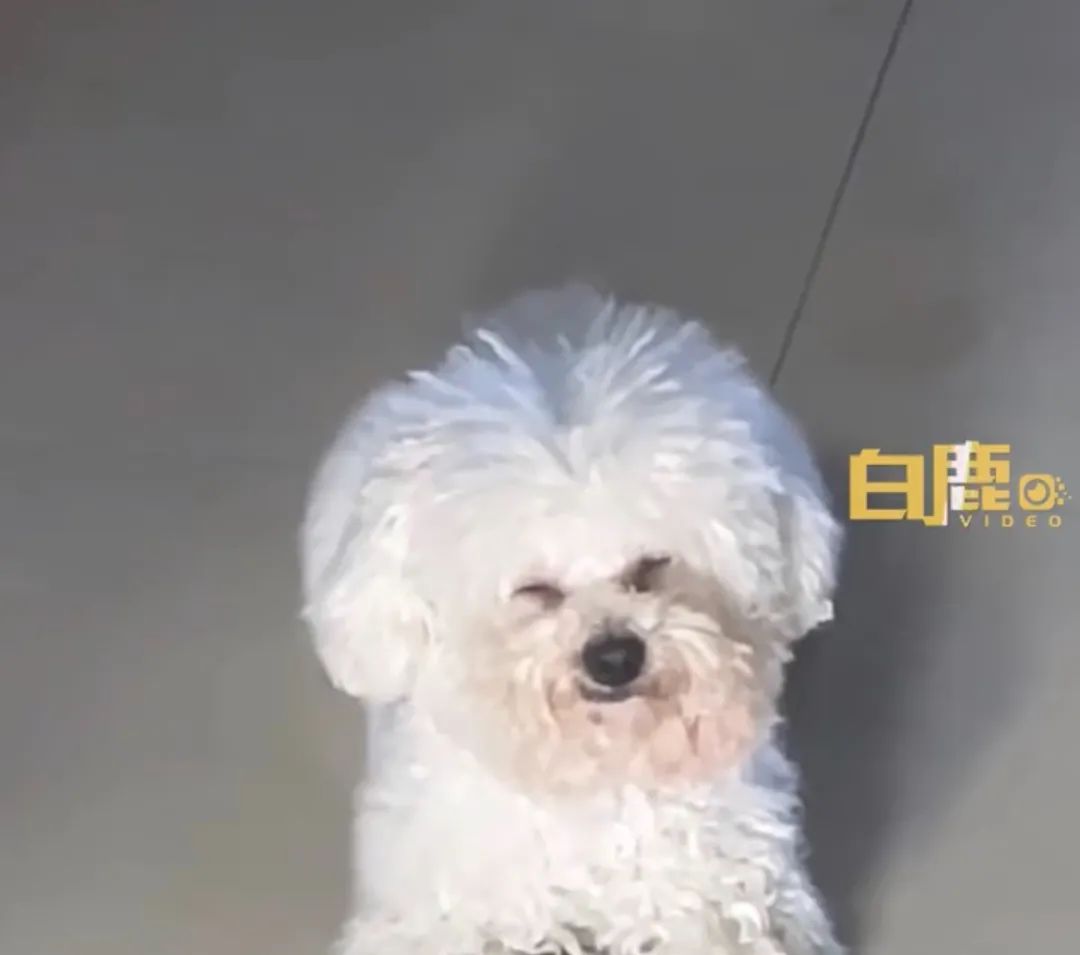 In this way, at night, Ms. Chen found that its tail was hanging unnaturally, as if it could not be lifted.
She was frightened and quickly took the dog to the hospital for examination, and found out after filming….
The tail of this cargo turned out to be broken!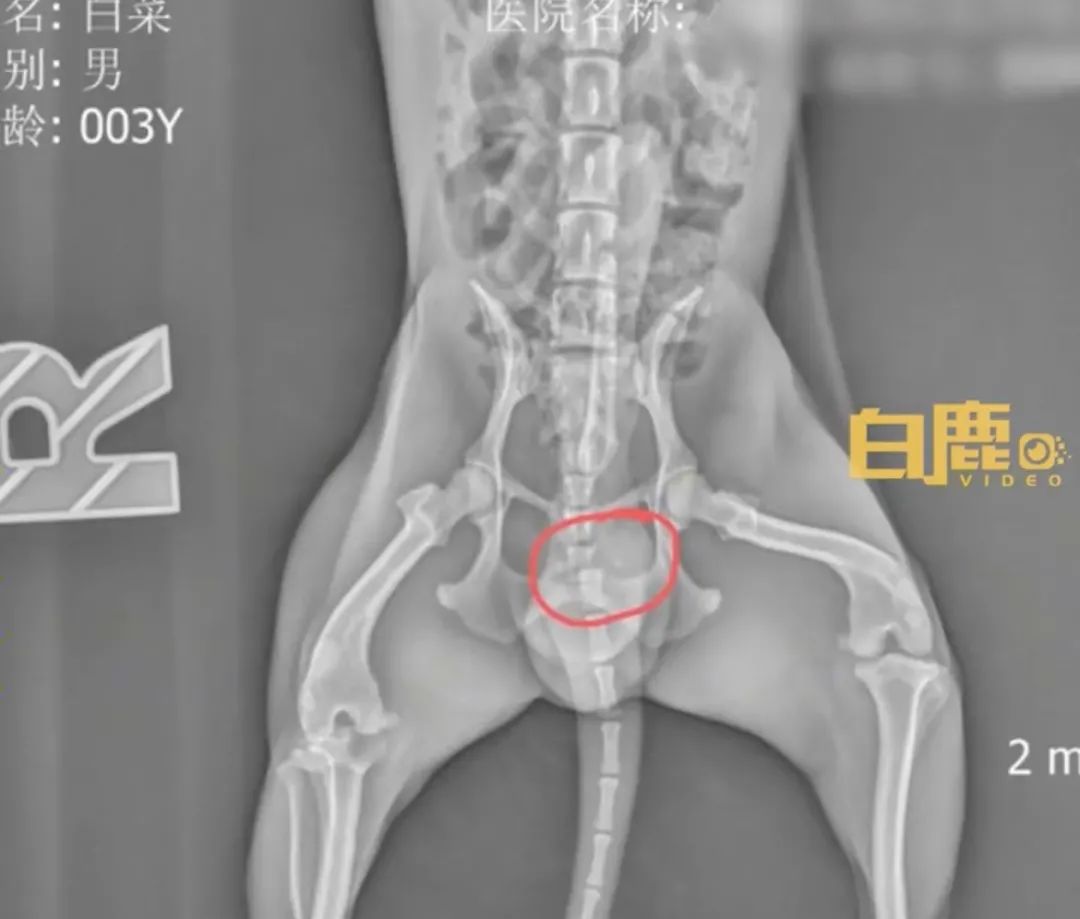 Although the doctor said that external injuries could not be ruled out, Ms. Chen was with cabbage all day, and she did not hear any impact or the screams of the dog…
Excluding all impossible factors, there is only one truth –
The cabbage was so excited that he shook his tail off!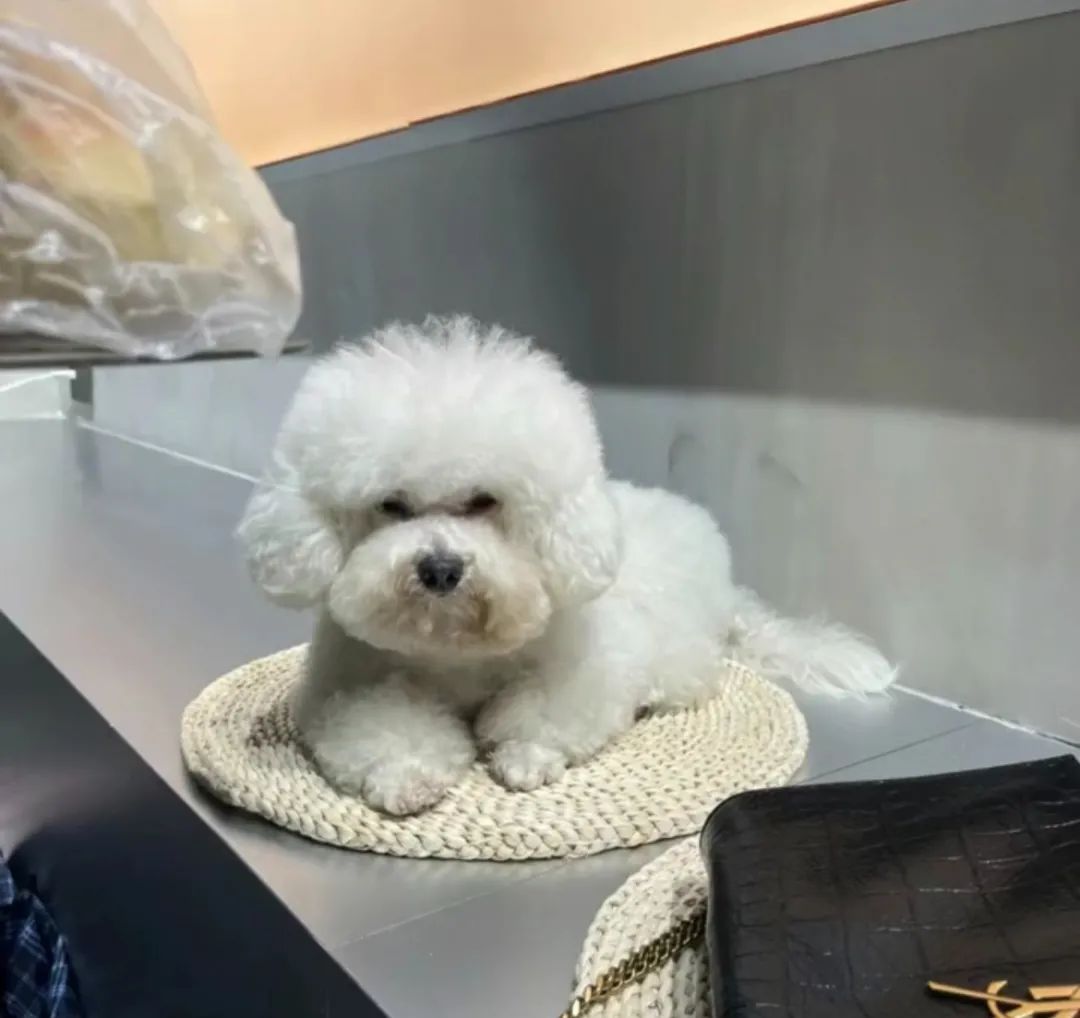 The dog is still undergoing treatment.
I just don't know, if it is found that Ms. Chen has not broken up with her boyfriend, will the cabbage be worthless for her tail…
"I thought you broke up and made me happy…"
By-Dy@ White Deer video

In addition to those injured due to "competition for favors", there are also injured due to "gluttony".
Shovel officer@MeiHua Chen has a 5-month-old chicken feathers named "Mia" at home.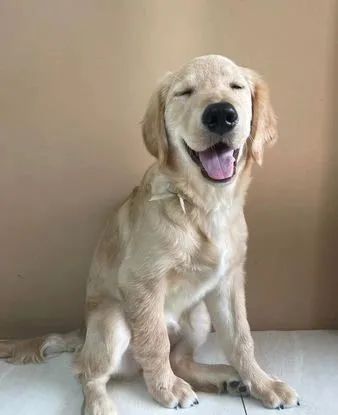 This product is particularly gluttonous, and no one in the family is allowed to eat secretly on its back.
Once, it noticed that her sister was eating pears, and immediately sprinted in front of her with an acceleration and jumped up to take a bite…
As a result, because he jumped too quickly, he did not grasp the support point, and his body was unbalanced, and he directly pressed on his left paw.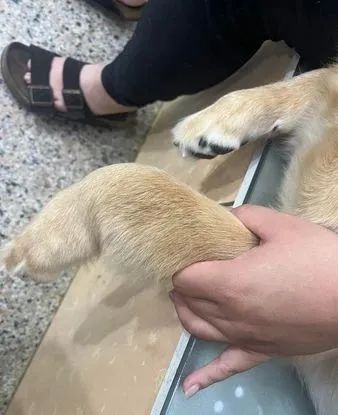 The family was startled by its violent screams and quickly took it to the hospital for examination.
The doctor said that all 4 phalanges of Mia's soles were fractured!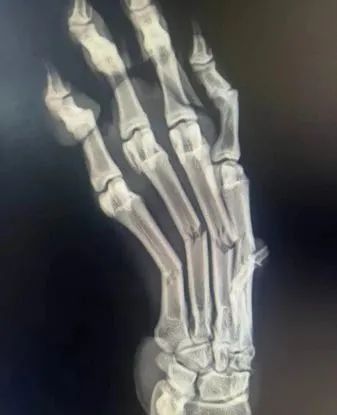 Fortunately, Mia is young, and her self-healing ability is still relatively strong, so she can rest and recuperate after bandaging and fixation.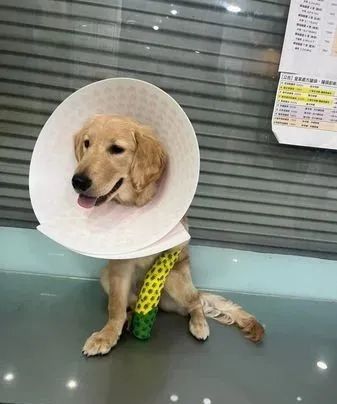 It's the reason for this injury, it's a bit of a loss of dog hahaha!
"Stop talking, I don't want face!"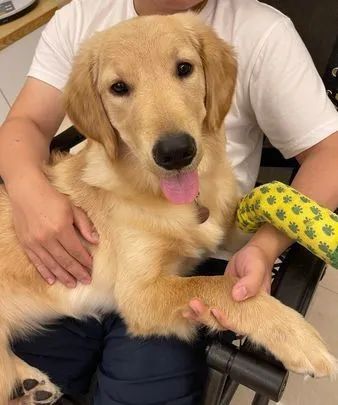 A little brother from abroad came home from work and found his dog "Titan" limping out to greet him, he stepped forward to check, fortunately it was just an ordinary sprain, not serious.
But he is still very puzzled, the dog is fine at home, why is it suddenly injured?
So, he turned on the surveillance and found …
It turned out that Titan took advantage of the absence of anyone at home, secretly climbed into the golf cart in the yard, drove around, and was so skilled that it was difficult not to suspect that he was an "old driver".
However, it didn't take long to crash into the little brother's car.
The huge impact caused Titan to be injured.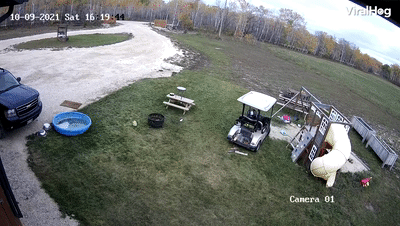 But to his credit, the driver Titan did not escape, and even got out of the car to check the situation.
Harm, let's just say, if there is no surveillance, who would believe that this is a dog doing it?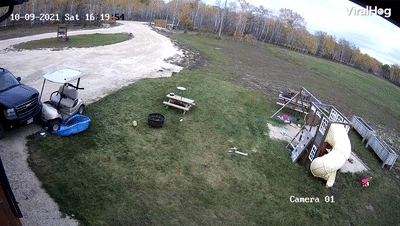 However, the most outrageous thing is the following:
One night, the shovel officer was sleeping when he was suddenly awakened by a loud crash, followed by a barking sound from his dog, Toby.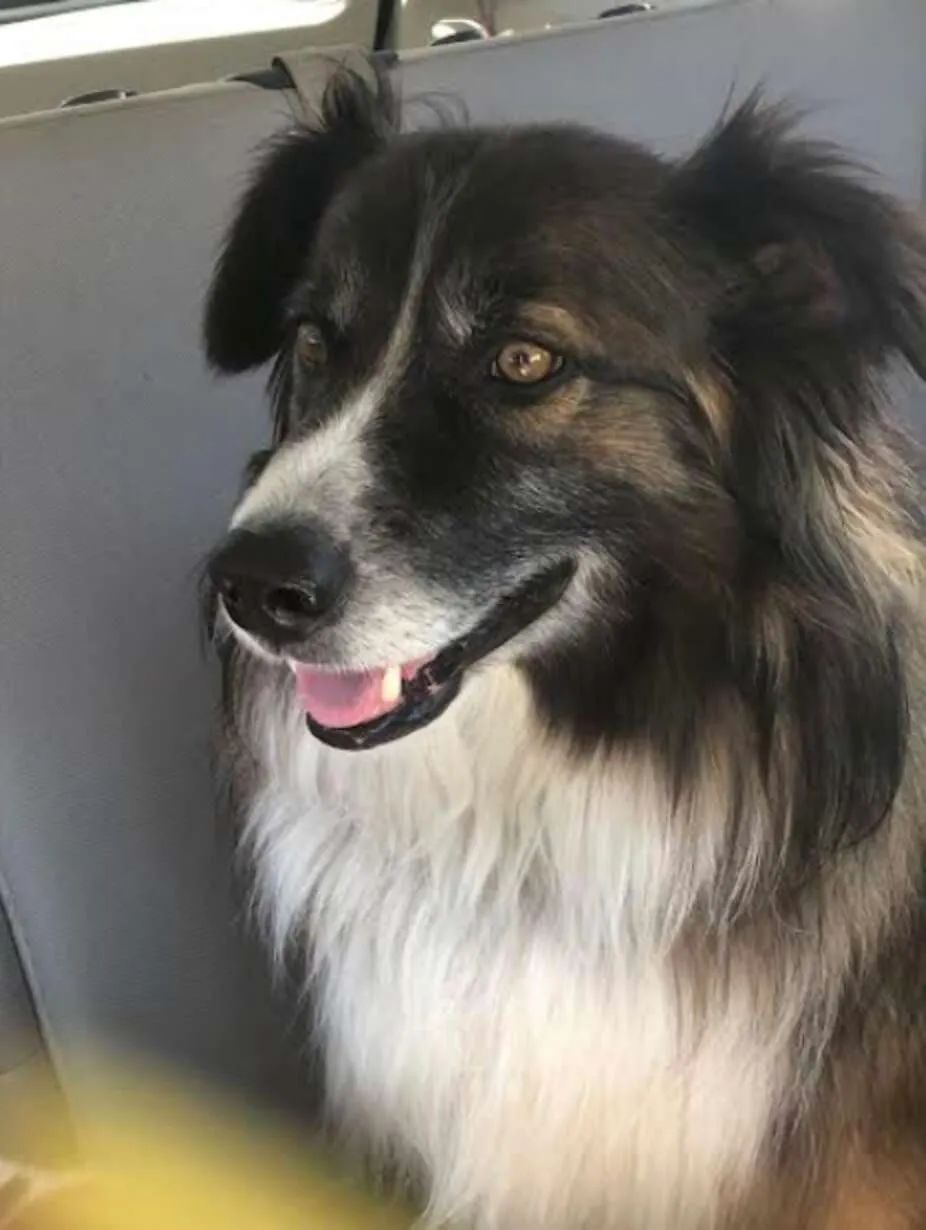 The shovel officer was frightened, quickly turned on the light to check, and found that Toby was injured by a meteorite falling from the sky.
Fortunately, the meteorite has greatly slowed down the impact when it passes through the ceiling, and Toby reacts quickly and dodges in time, so it is only smashed a little, which is not a big deal.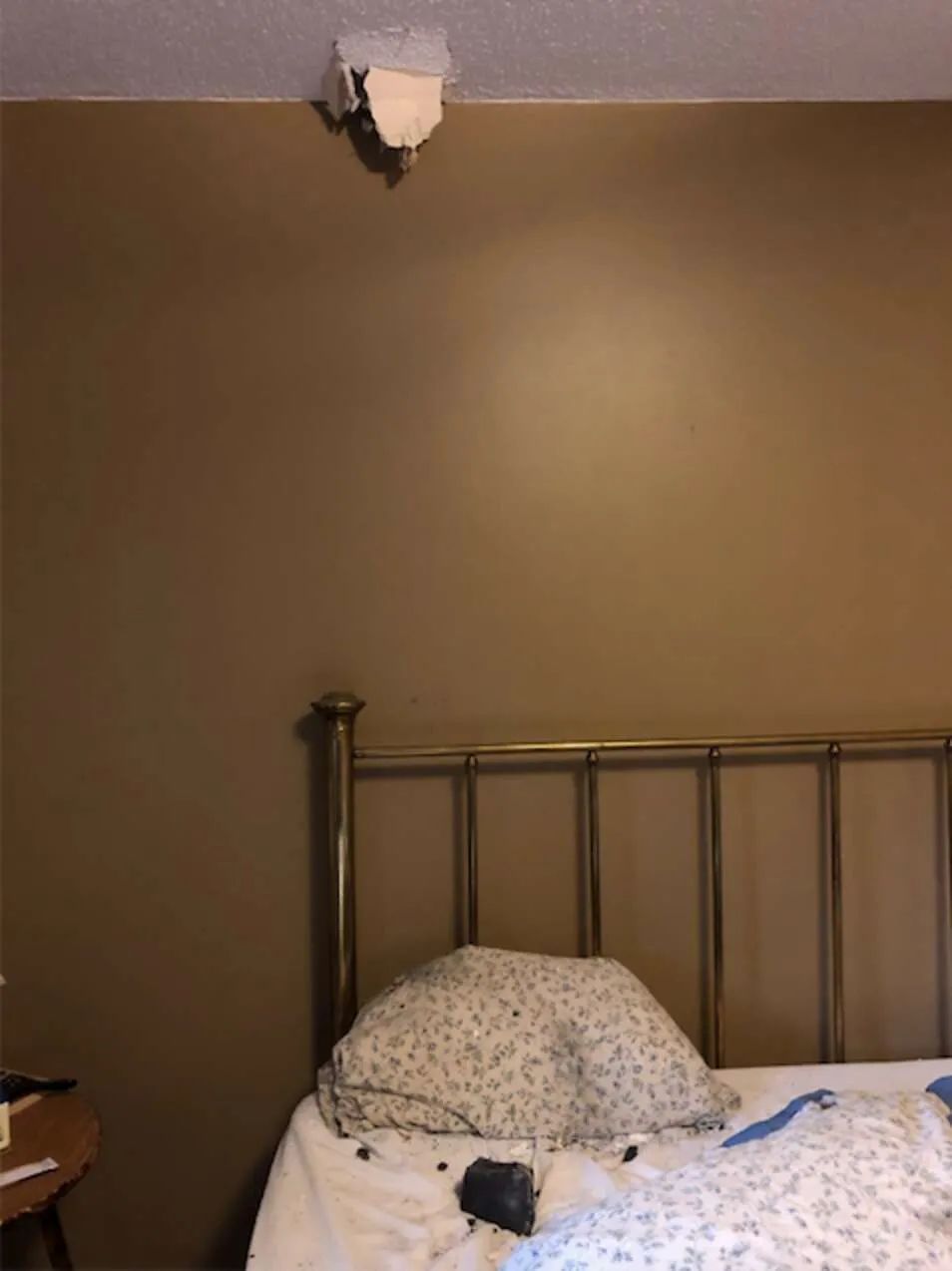 What a blessing in misfortune!
Fortunately, the injuries of these dogs above are not serious, and I believe that under the care of the owner, they can recover soon.
After all, for us, the safety of the dog is the most important thing! Usually, you also need to pay more attention, be optimistic about these "little naughties", and avoid the possibility of their injury as much as possible.