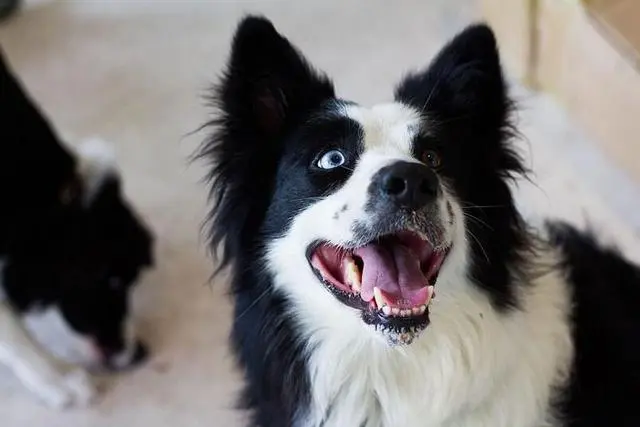 The owner yang called the dog into the house, but it was concerned but kept lingering at the door and refused to pass… Good pity!
Hi, I'm Little Soft Persimmon.
Let's just say that although some dogs have filial piety, there are really not many!

Some time ago, Xiaoyang people everywhere.
No, a little brother in Guangdong was also unfortunate enough to be recruited, and when he just recovered a little spirit, he saw a dog probing his head at the door…
Alaska, who has not been seen for several days, knocked open the door and broke in, and the little brother was deeply relieved:
"The son is so good, he has not forgotten the sick old father."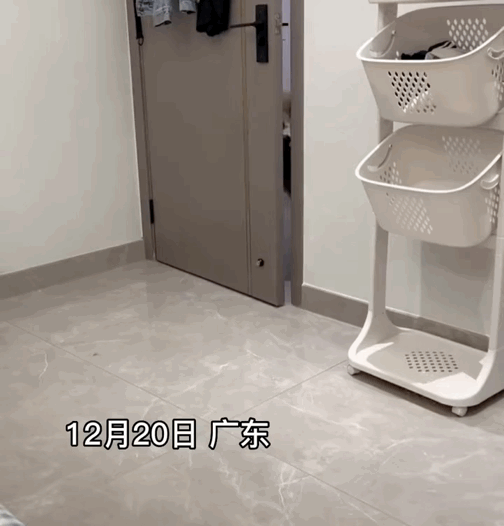 Just then, he suddenly coughed twice.
The dog, who was originally excited, stayed in place sluggishly… After thinking briefly for a few seconds, he immediately exited the room.
"Sloppy, disturbed disturb!"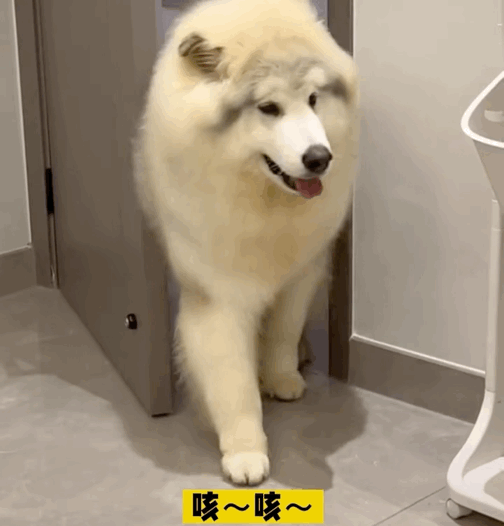 By-Dy@ released by Lucheng, Wenzhou
Little brother: "??? "
Although he repeatedly explained that the disease does not infect dogs… Allah refused to go any further.
Just… A little filial piety, but not much!
The epidemic has made many people see the true face of dogs.
A little brother in Zhejiang is also yang, his symptoms are particularly serious, and he has no strength to speak. One day, when he was uncomfortable, Erha suddenly jumped on the bed and stared at him with an expression.
The old father thought that the child was sensible and knew to comfort people, but after a while, the goods actually began to whine…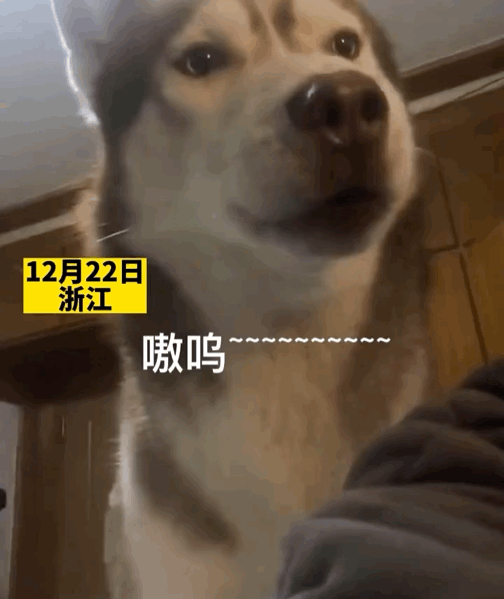 Oh, it turned out that I didn't come to visit the patient, but I came to find myself to go out for a walk.
The little brother was speechless, but he had to explain that he was uncomfortable and had a terrible headache. Erha seemed to understand, but was not happy.
It jumped around on the little brother and tossed for more than ten minutes to express its dissatisfaction:
"Before I bought it, I didn't say that the conditions at home were difficult, and I wasn't even allowed to go out!"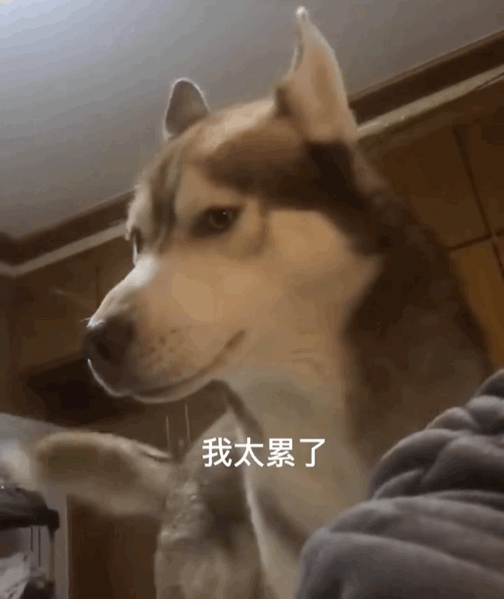 By-Dy@ live broadcast sunshine
Netizens laughed and cried: "Give a sweet date another slap, it can be regarded as being understood by this product!" "

A girl in Guangxi raised a golden retriever and Samoyed skewers, named "few", one person and one dog have a very good relationship.
But the strange thing is that since the sister Yang, their relationship has suddenly become delicate….
Once, the girl was lying on the bed and called the dog, hoping that it would come to her side to comfort herself. The goods obediently ran to the door, wagging their tails to greet them, but they refused to take another step.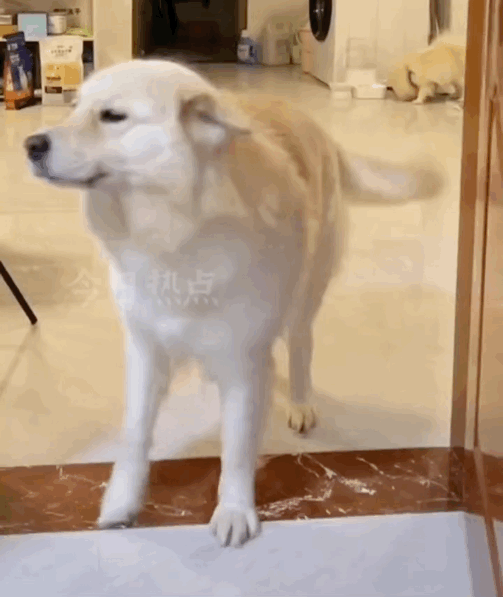 The girl kept pulling An Lingrong's throat and called it, and she jumped repeatedly at the door impatiently, walking in one step with 10 fake movements, anyway, she didn't go in!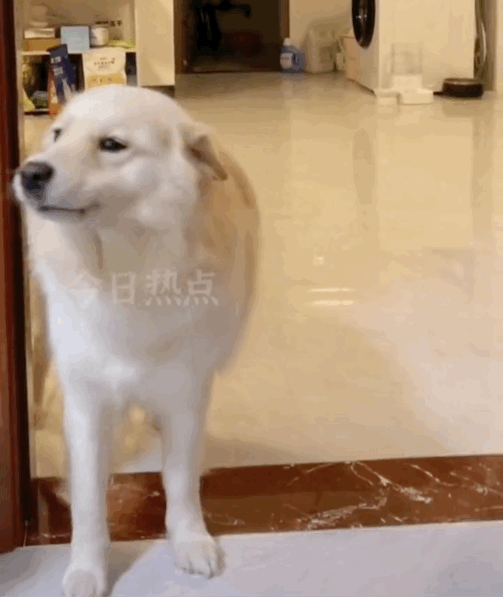 By-Dy@ hot spot today
Few: "The breakdown of the relationship between mother and daughter can be repaired, but there is only one life for a dog, not an appointment!"

The netizen raised a side herd at home, and he has been isolated in the bedroom after he became suny.
As a result, once the family did not come to deliver food and closed the door, the dog sneaked in and ran to the owner who he had not seen for several days.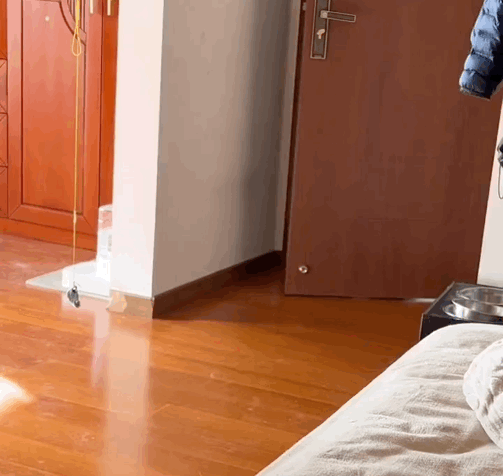 Seeing that the dogs all ran to the bed, netizens politely said that they were yang.
Who knows the next second…
The dog directly braked an emergency and ran away without looking back.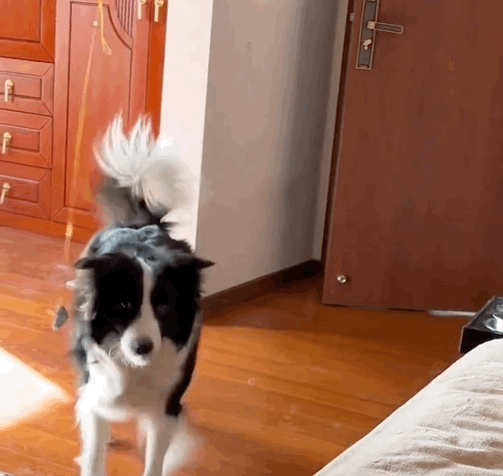 By-Dy@ Great Barrier Fusion Media
"As long as I run fast enough, the virus can't catch up with me!"

The girl and her boyfriend have had a good foot, but because their symptoms are mild, they take on the job of taking care of their boyfriend and dog.
One night in the middle of the night, the girl just fell asleep, and the dog suddenly ran to the window and hummed…
Thinking that it might have a stomach and wanted to go to the toilet, the girl quickly got up and took it downstairs, but as a result, after waiting in the cold wind for a long time, she didn't see any movement from the goods, but when she was about to go home, she began to sneak aside to play with bricks.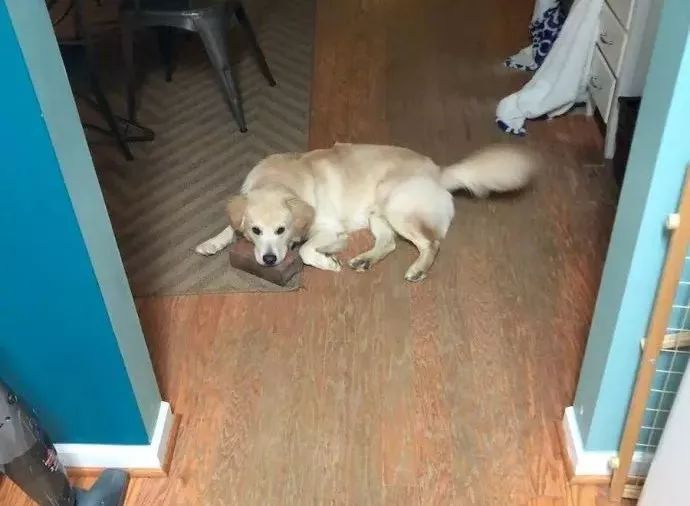 The girl was speechless and persuaded, but she didn't listen at all.
When he was finally dragged home, he insisted on turning his head and even sleeping on his pillow.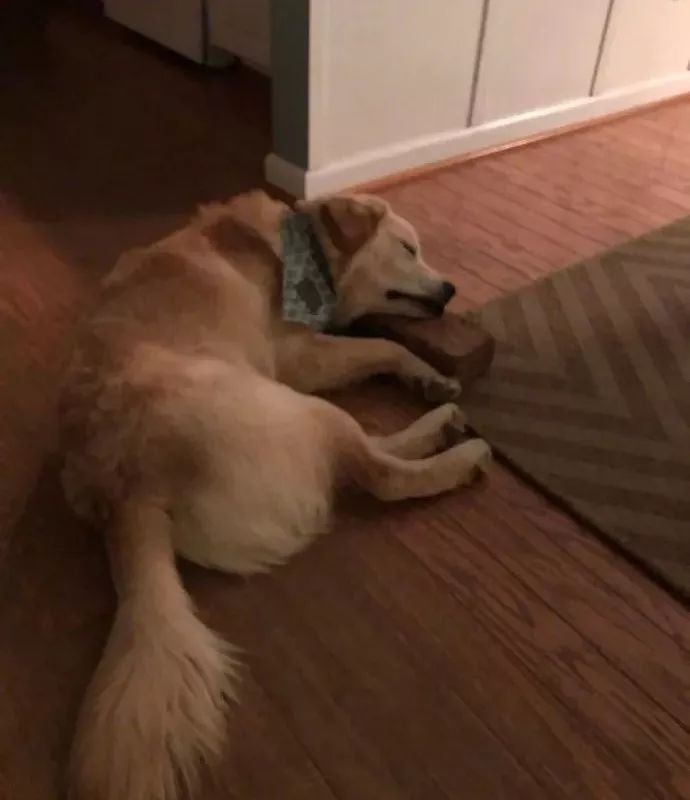 Sister: Other people's dogs still know how to take medicine to get express delivery, my dog… Almost didn't "filial piety" me to death!
Or how to say, dogs are more angry than dogs! However, although some people complain, their bodies are still very honest, and they have to get up to take care of the dog.
After all, for the owner, it is best for the hairy children to be healthy and safe.