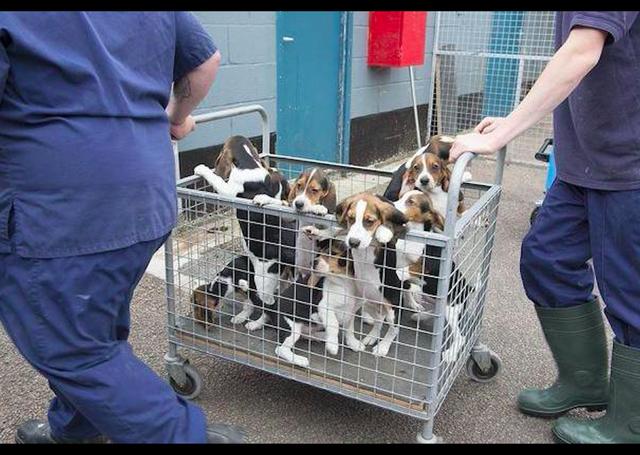 Miguel dogs are specialized in breeding dogs as experimental dogs. Their lives have been dedicated to the benefit of mankind!
Everyone's life is different, and often fate is in their own hands.However, the fate of some animals is in the hands of human beings. Today is a group of Miguel dogs.Speaking of some scientific research, you must experiment with living things.For example, a Chinese university professor used to change the gene in the newborn  baby, but this behavior is ethically condemned.
The most common living experiment that people use is the mouse.In the UK, there is an animal that can be used for experiments. That is the Miguel.Many people are wondering why this is the dog?That is because the Miguel dog breed has few genetic diseases, their visceral structure is similar to humans, and they are very easy to be tamed by humans, so they are called the most ideal experimental dogs.
But the experiment is very cruel.The most common experiment is to draw blood from them and then use injections to get some disease.And then they are taken with drugs developed by people to observe their living conditions.If the experiment is successful, the Miguel can survive, but once the experiment fails, they can only be sick until they die, very poor.
These Miguel dogs are specially developed for the research institute. Their fate is destined to sacrifice for human beings from the moment of birth.They grew from small to large and didn't even have a name. There was only a cold code, which was very poor.But for experimental dogs, many people have different opinions.
Some people think that experimental dogs are cruel, how unfair to them, people should not treat them like this;And some people think that the sacrifice of experimental dogs, once the drug research is successful,it can save tens of thousands of people,this is a huge contribution to the entire human race, and there must be sacrifices to benefit mankind.What do you think of the experimental dog?