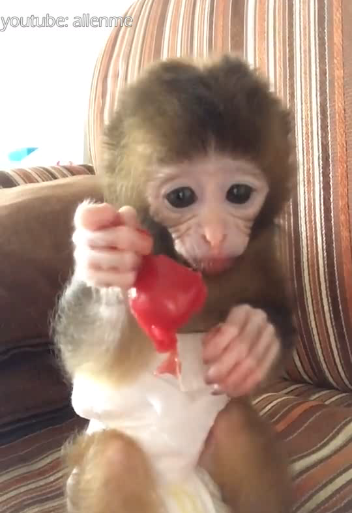 My dear baby, I believe you are getting more and more brave.
Hello, my name is Maodou, I'm very young, so I still drink milk everyday. My Mum help me, because I can't hold the bottle, it's too heavy to me.

After milk, I'm eating Cherry Tomatoes,  it's yummy.


This is my bicycle, is it cool?
 
I climbed onto the sofa.Look back, it's so high, I'm a little scared. Mum, help me!


I am a little sleepy for a day. Let me go to sleep first. See you next time.