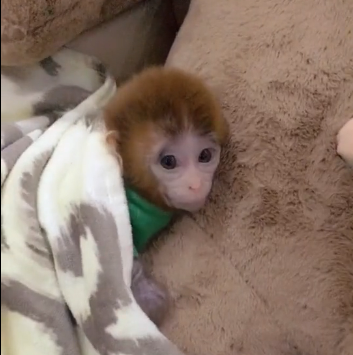 Pocket monkey Coco can fall asleep anywhere
This pocket monkey's name is Coco, he is a handsome boy. He is one year old.

He can walk upright.

He can sit down, he can understand what I say. He is smart.

He likes the little backpack very much,
because he often hides food in the backpack.

He likes to eat peanuts.

Pocket monkey Coco can fall asleep anywhere: