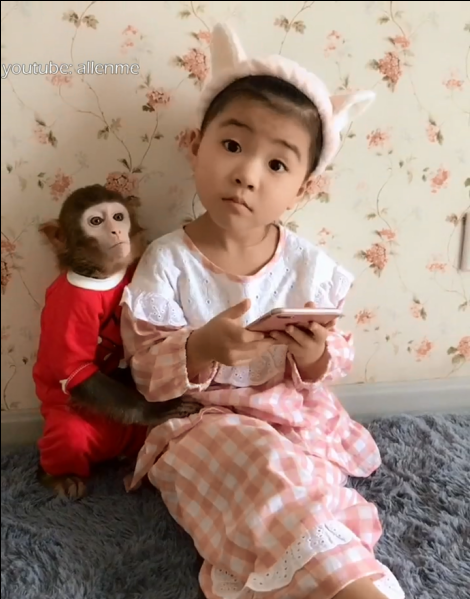 Ann takes care of the pocket monkey Xin as her own baby
The little girl's name is Ann, she is 3 years old, the pocket monkey's name is Xin, he is also 3 years old. They are good friends, they love each other.

Monkey Xin likes to hold her sister. It can be said that her sister took him up. When Monkey Xin was young, he always wanted Ann to hold him,  he didn't want to walk on his own. Now he grows up and walks on his own.

Ann takes care of monkey Xin very well, She can bathe and dress him,  very skillful. She really treats the monkey as her own baby. She is the loveliest girl in the world.


Here is video about Ann and her monkey Xin's daily life: