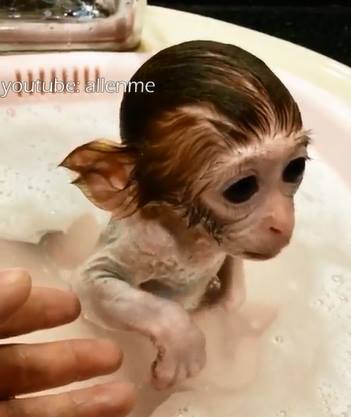 A complete video of bathing and wearing pocket monkey Huahua
First of all, I'd like to introduce my little baby, She was born on Feb. 6, 2017. Her tail is short. No special body odor and odor. The character is more meekly and very sticky. In particular, this kind of monkey is raised from childhood, and most of them think of their owners as their parents.It's very loving.It is a omnivorous animal that loves fruit, bread, and sugar food.

She likes to swim. In summer, I take a bath every day. In the winter, give her a bath for two days. If a little monkey gets cold, it will catch a cold, too. Taking care of her is also a very meticulous job.

Here is a complete video of bathing and wearing pocket monkey Huahua: