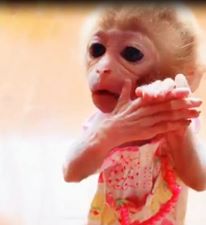 Pocket monkey Huahua means thank you.
I teach pocket monkey Huahua to do like this, it means thank you, she is very smart,
I only taught her two times, and she can do it.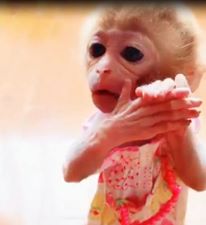 This are the picture when Huahua was young.
She is my baby, I love her so much.
We lived together very happily, and she brought us a lot of joy.
Sew a lovely little dress for Pocket monkey Huahua by myself.
Is she beautiful?
This is the video that how I made the dress, and then Huahua put on the dress,
 She made a pose means thank you. Lol.